CUSTOM RESIDENTIAL LANDSCAPING
In Vancouver, Wa, & Clark County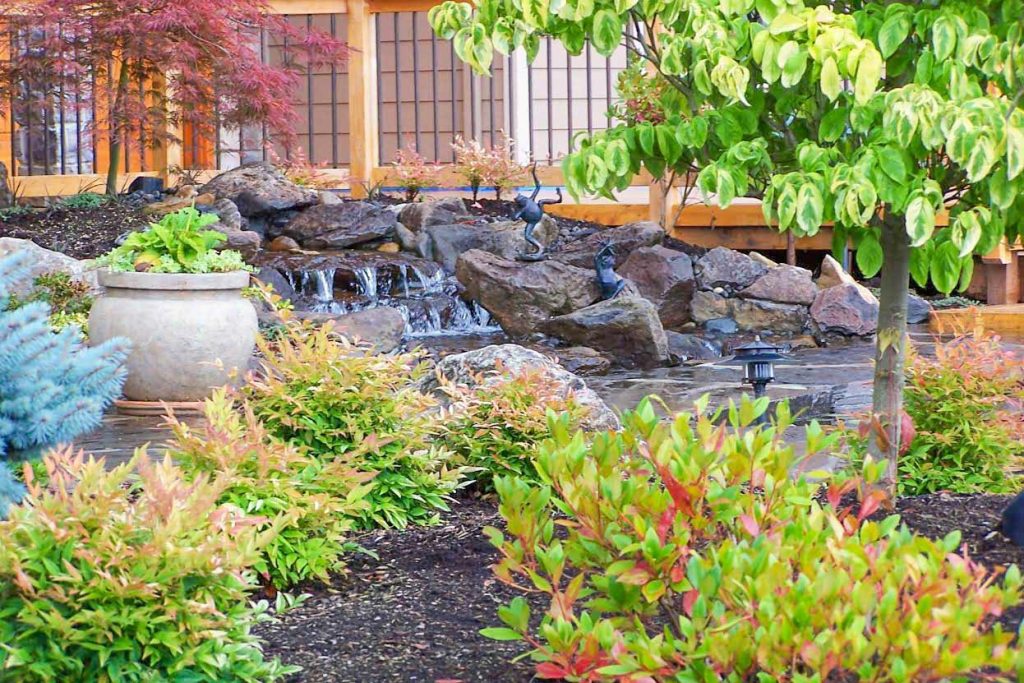 Your Landscape is in Good Hands With
OVER 70 YEARS OF TEAM EXPERIENCE
Our certified landscapers, hardscape professionals, & certified paver installers, are dedicated to providing amazing service in addition to impeccable landscaping work. We're experts with over 30 years of experience with retaining walls, paver patios, irrigation installation, water features and more!
Everyday, our landscape designers work directly with property owners to create custom, beauty enhancing designs throughout Vancouver, and SW Washington. You can also increase the value of your home up to 14% with an investment in quality landscaping. Let our professional landscapers transform your property into the what you have been dreaming about. Request a quote today and start on the path to your dream of a beautifully landscaped home.
Our many award winning landscaping projects in Vancouver, and throughout Clark County, show our dedication to the highest quality work. We'll guide you to the perfect look with our selection of landscaping design options and ideas, so call anytime for a free estimate!
Your landscape is a blank canvas, creating your vision is our art form.
If you want your landscaping to be something you can admire for years to come, call the best landscape contractors in Vancouver, Wa. Whether the job is irrigation, patio installation, retaining walls, or low voltage lighting we are the right soft and hardscape professionals for your residential landscape needs.