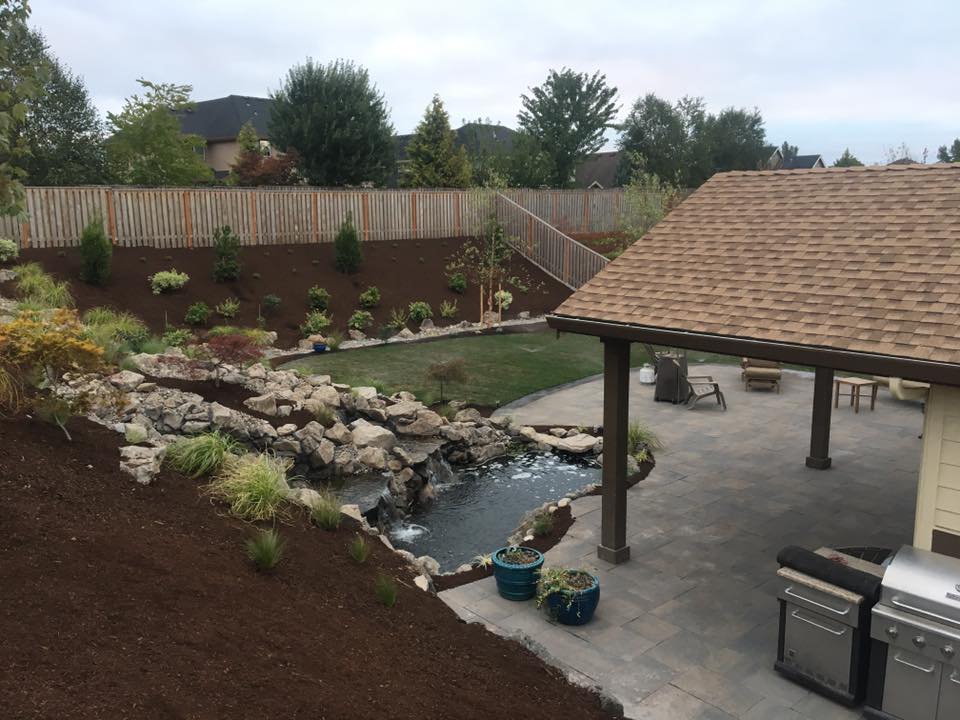 Backyard Landscaping In Ridgefield Washington
September 18, 2017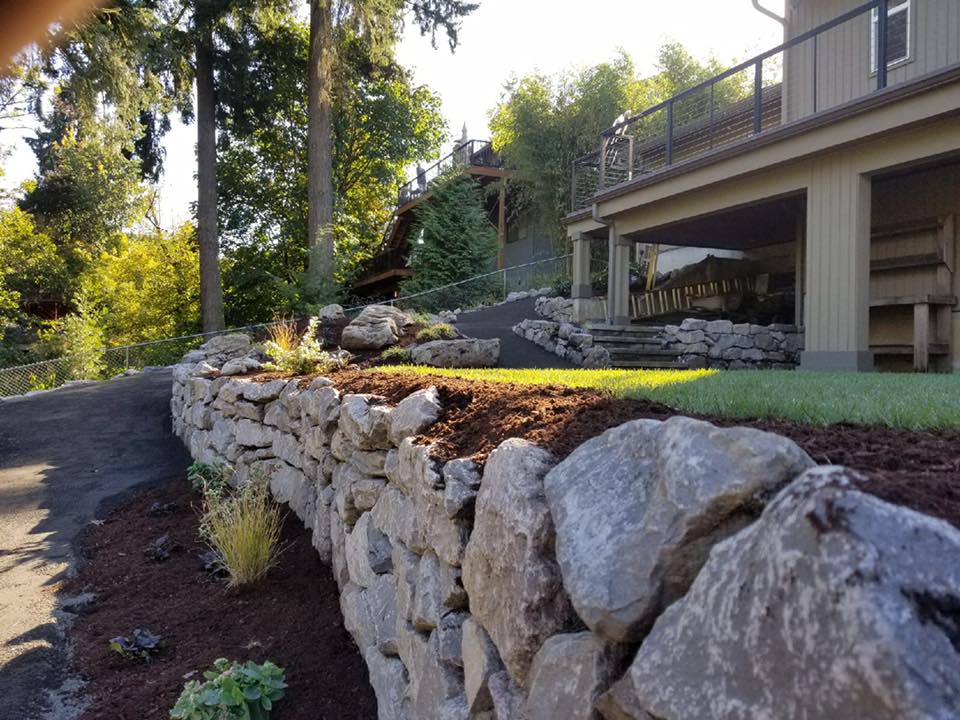 Hillside Landscaping
October 21, 2017
This custom backyard landscaping in Vancouver Washington started out as a weedy hillside. We are not quite done, but I thought I would share what has transpired thus far. Gregg and Ellis Landscape Design worked very hard making a landscape design for a more usable garden. It is now be easy to stroll through with many points of interest along the way. The plants chosen are beautiful and unique.
This custom backyard landscaping project was not on the small scale. It involved many hours working with grades, drainage and of course the rock walls. The slope was very severe and coming up with grades for the gravel pathway and rock walls took some time. Building stone retaining walls are very intensive. All are fitted by hand, have a gravel backing and of course in the end, have to stand the test of time. The next photo shows a portion of the grading and rock walls being built.
The next photo shows grading done, rock walls completed, stone steps done, drip irrigation installed and planting done. It took many weeks but we are quite happy with the results. A special thanks goes to Ryan (a foreman of ours) who did a fantastic job with the work with his men and working with our client every step of the way.
Please give us a call @ 360-687-1882 to call for your landscaping estimate or visit our website @ https://woodyscustomlandscaping.com and use out easy to fill out contact us form.