Design Build Landscaping
We take pride in our design build landscaping projects we install. For most of designs we use Gregg and Ellis Landscape Designs. We are very happy with their service. Our clients love them and we have developed a great relationship with them. Their website link. http://www.greggandellis.com/ .  I feel a independent landscape designer offers far more than a typical landscape contractor. Designers spend the time with clients to up with a project that is tailored to them. Most landscape contractors design what they know best. that usually means that a lot of designs are a cookie cutter type. The landscaping project in this blog post was done recently by us. Carolyn Gregg with Gregg and Ellis Landscape Design did the design.
The end result was fantastic. We built 4 separate paver patio projects, a flagstone entry, gravel pathways, planting, led low voltage lights, irrigation, split rail fencing and much more.
Here are a couple of landscape blog posts we have written that may be of interest to you. https://woodyscustomlandscaping.com/outdoor-living-vancouver-washington/ . https://woodyscustomlandscaping.com/outdoor-living-clark-county-washington/ . You should find them helpful.
Woody's Custom Landscaping, Inc. has been busy installing all kinds of residential landscaping for over 28 years. We have a fantastic reputation for quality work, great customer satisfaction and a great line of communication with our clients.  Our office phone is 360-687-1882 and website is https://woodyscustomlandscaping.com
We offer top quality custom landscaping services for an affordable investment. James "Woody" Woodhead is a graduate of Cal Poly, San Luis Obispo and has over 40 years experience as a landscape contractor, 28 of them serving SW Washington. Woody believes in a hands on approach, including clients in all parts of the process.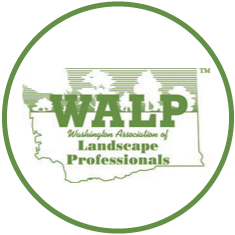 We are a multi award winning Clark County and Vancouver area landscape contracting company. Member of the Washington Association of Landscape Professionals (WALP), an organization dedicated to the highest standards of conduct and workmanship.