Professional Hardscapes Vancouver Washington
August 19, 2016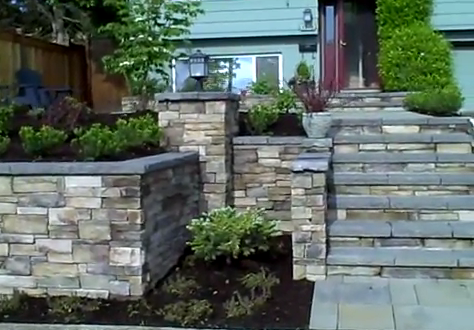 Retaining Wall Estimates
September 8, 2016
Paver Patio Construction Vancouver WA

Paver patios are the base to most of all well done outdoor living areas. They look great. Stand up to the elements and are cheaper than flagstone patios. There are many styles, colors and textures to choose from. In fact the selection is almost endless due to the large demand of interlocking concrete pavers.
It seems paver patios and outdoor living go hand in hand. Most of our clients use a paver patio as their focal point in their outdoor living areas. While paver patios are a little more expensive than concrete patios, there are some important points to make clear on why pavers may be the better option for your outdoor living areas. Pavers don't crack. If they raise because of roots pushing up in time, it is a easy fix to remove pavers, prune roots and install the same pavers without having the look of new concrete and old. One more point in pavers attractiveness is that they absorb more rain water into the gravel below and rain water on concrete patios always have to go somewhere and of course it is the lowest point. This is always a landscape drainage issue that must be addressed. Another advantage paver patios have over concrete patios is that if you want retaining walls, steps, seat walls they all can match the colors and textures of the pavers perfectly.

We have been building quality paver patios before they caught the rage in the Vancouver Washington area. Check our references and give us a call for your hardscape needs @ 360-687-1882 on get on our website @ www.woodyscustomlandscaping.com and use our easy to fill out contact form. You will not be disappointed.