Outdoor Living In Vancouver Washington
December 14, 2017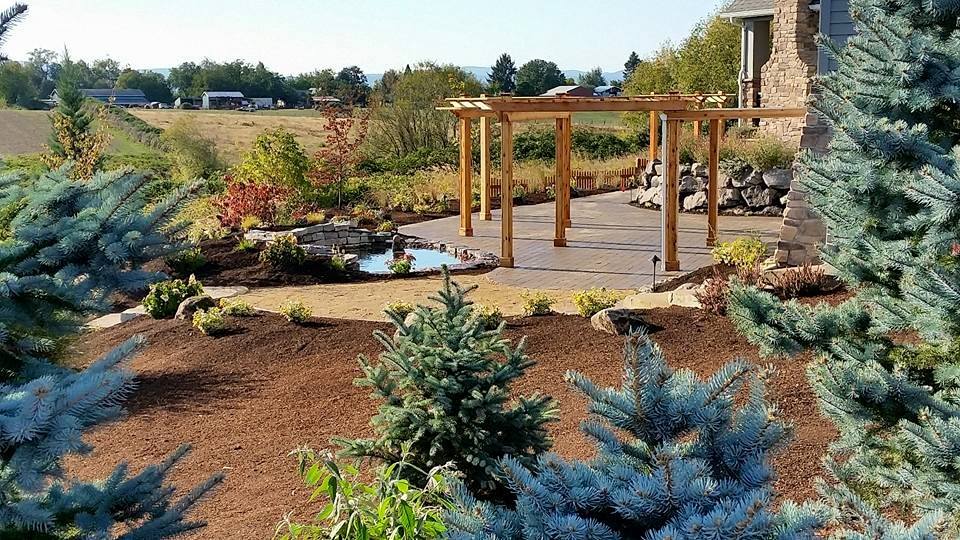 Landscaping Salmon Creek Washington
January 9, 2018
Landscape Lighting With Led
Landscape lighting with led lights is a great way to enjoy your landscaping all the time. At night your pathways are lighted. Trees can be up lighted and outdoor living areas can be enjoyed even in the darkest conditions. Why not enjoy your garden all the time and not just during the day.
There are many ways to light up your home with led landscape lights. The most common lights used are path and up lights. Down lighting while not used that frequently, really can add a lot of drama to your landscaping at night. Note the photo below.
When doing an estimate for clients who wish to have led landscape lighting. I normally point out that very elaborate lights with tulips and scroll work aren't that necessary. Landscape lights are really not to be noticed during the day, but at night. In other words, it is all about how the lights deliver at nighttime.
Landscape lighting with led is something to consider for your landscaping. The current wave is all about outdoor living. Why not enjoy your backyard landscaping at night also?
Give us a call at 360-687-1882 for a landscape lighting estimate. We answer back quickly and give fair, quick and accurate estimates. Our reputation is stellar and we want to be able to serve your landscaping needs. Our website is https://woodyscustomlandscaping.com/